Colin's Speed Editing Hotkeys
Mondrian Motion Graphics Template (Mogrt)
Premiere Pro Update Checklist
Use this checklist to ensure a smoother update experience when updating to Premiere Pro.
NOTE: ADOBE READER OR ACROBAT IS RECOMMENDED TO VIEW THIS PDF CORRECTLY.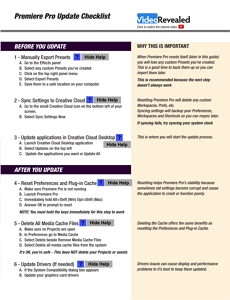 Instagram Video Caption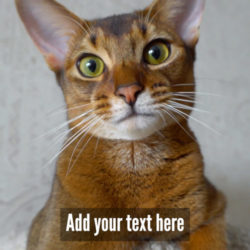 This is a Motion Graphics Template to use in Adobe Rush or Premiere Pro. It's a simple caption title with a transparent black background that grows with the amount of text in the title. Download, unzip and install in either program. The size was created for a vertical video, Instagram size so it may seem large for a standard 16 X 9 video. Just resize the font size to fit.
Instagram Looks
I created a set of Lumetri Looks that mimic the very popular Instagram effects for images and videos. You can apply these Looks to videos in Adobe Premiere Pro CC or Adobe After Effects CC and for images in Photoshop. (Vignettes are not supported in Photoshop). It's a great idea to place these into a Creative Cloud Library so you can easily apply them from within each program!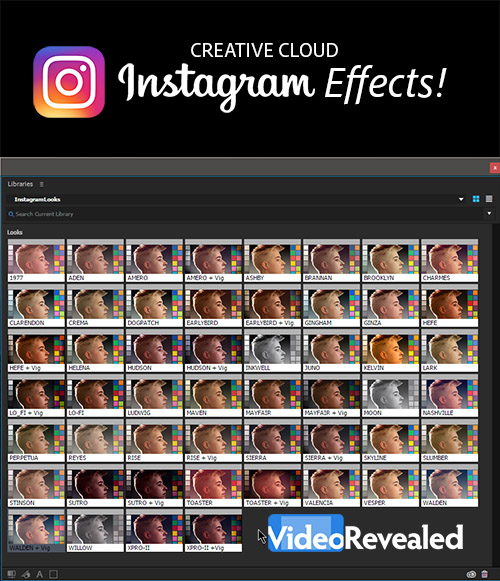 Troubleshooting
Premiere Pro Cleaner Script
Use this script to completely clean all caches, prefs, presets and to reset Premiere Pro to a clean install.
Title Downloads Removed
Titles linked from YouTube have been removed. They were created using outdated technology so they are no longer supported.